Our Projects in Development Taxation and Regulatory
Offer Both Direct and Indirect Tax Advisory
We believe Tax Avoidance is not tax Evasion ,every tax payer should have the best opportunity to conduct business in a tax efficient manner
We specialise in ensuring Fair Department Representation with all Revenue Regulators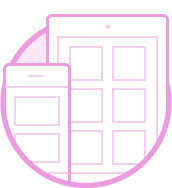 Assurance and Attestation
We are qualified Chartered Accountants enabled under statute to perform audits and certifications.
We offer bulk certification services on retainership basis.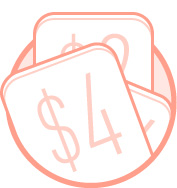 Risk Advisory
Frauds are more common in business then the promoters would want to believe.
We help business develop fool-proof systems to avoid Frauds by employees.
This includes giving real time exception reporting to the business so that any unusual activity is detected immediately
We also conduct Forensic Audit which can help business tracing fund or fraud assets, identify the magnitude of fraud ,
gather evidence for legal proceedings.
Career for Interns @ Sushil Pruthi and Co.
Vintage
Well, we are a 33 Years old CA Firm .
Recreational Activities
including but not limited to ,   ps3 gaming  and table tennis table ?
JOIN US
if you believe that India deserves a better World Ranking on  "Ease of Doing Business" than 130th ,
instead of complaining you wish to fix the system and make changes using tech and new thinking.
Startup
We strive to create a startup culture at our office with enough weekly offs ( Saturday & Sunday ) 🙂
Timings
We know you have to take coaching too , so we are cool with the weird timings .
Metro Connectivity
Easy connectivity of our office with the Delhi Metro < 5 mins walking .
Get in Touch with us Immediately
Contact Us
New Delhi :-                                                                                                     Budapest :-
204, Satya Mansion , Ranjeet Nagar Commercial Complex,                         184 Budapest, Aranyeső utca 8. Közzétéve,
New Delhi- 110008                                                                                            Hungary , Europe
Near Satyam Cineplex East Patel Nagar.
Phone :-
011-47058323